Meet your new admirers
Fall in love with your new tech role
You're made for greater things, and you want to step up. Tech opportunities in EMEA intrigue you. But how do you make the leap?
Finding the right role can feel daunting. Then there's life in the region. "Where would I live? What would schooling be like? And what about healthcare?"
Don't worry, we get it. We've been where you are and successfully made the leap. Having already supported over 200 people relocate to the Middle East, we can help you thrive in the EMEA tech industry.
With over 40 years' collective tech recruitment experience, we're trusted by countless founders, senior executives, and VCs. Could you match a tech role we're recruiting for?
Start realising your career ambitions today.
Get in touch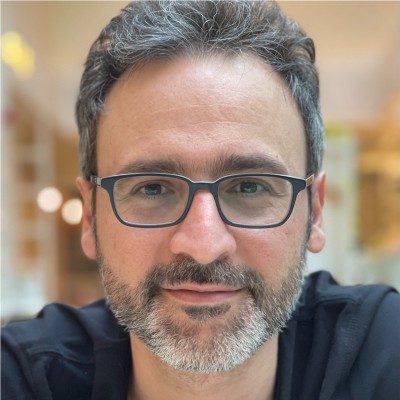 "Imran is the talent whisperer who recruited me from Facebook in Menlo Park to Careem in Dubai. He builds long-term relations with many of the senior and executive talents to help them connect with the right role fit in terms of aspirations, values, and strengths. Equally, he understands the companies he is serving and is passionate to help them grow.
I worked with him to close on senior and rock star talent for Careem where he has consistently delivered. An entrepreneur himself in founding Talent Seed, he has an entrepreneurial approach to get things done and to find talent-company fit!"

VP of Product
"I have known Imran for the past 2 years and over this time built up a good working relationship with him. His knowledge in his field is better than a lot of technical recruiters and he would listen and understand exactly where I was at and what I was looking for. I have never repeated myself once with Imran which is a breathe of fresh air. His role suggestions have always been spot on and the career advice he has given me has been priceless. I have recommended him to companies and colleagues and they have not been disappointed. He would always be my first choice when looking for, or recruiting for a technical role."

Jessica Gilbert

VP of Engineering
"If you are seeking new opportunities, or your company is aiming to attract the best talent: either way, Imran should be your top-of-mind choice. Since day one he proved to have a vast knowledge of the market and a sixth sense to identify the best match between candidates and companies. I'm impressed by his networking capabilities and how he guides you in every step of the process. Honest and direct, Imran gets deeply involved in the process to find the best scenario for both parties. 100% professional and even better person, if you need to find the best talent in the region, reaching out to Imran is a no-brainer."

Marc Garcia

Director of Engineering
"Imran is a top notch executive acquisition specialist - connected at the highest levels focusing on the MENA region. On a personal level, it was a real pleasure - his energy, sincerity and someone who possesses a growth mindset and one of inclusion and diversity. Imran recruited me to Careem as well as other top execs and was such a pleasure to be around at work. Exceptional human being. I would highly recommend Imran to help your company or VCs to bring in top talent in their portfolio companies. Thank you Imran - I will miss working with you but I know our paths will cross again."

Reno Marioni

VP of Product
How we find your ideal role
Consider us your 'Compare the Market' for tech recruitment. Constantly building teams for venture-backed start-ups and ambitious businesses across EMEA, discover opportunities that excite you.
We're friendly, patient, and supportive, working to your timescales – not ours.
Let's chat and get to know each other. Tell us where you're at and what you're looking for. As independent recruiters, we give you honest insight on every business – good and bad. It's important to match your business culture as well as your skills.
We're no spring chickens – we've been collectively recruiting tech talent for over 40 years. Working hand in hand with ambitious start-ups and growing businesses throughout the region, we often know about opportunities before the market does.
Businesses trust us. Rapidly scaling Careem's tech team from 50 to 500 in four years, Talent Seed founder, Imran Anwar has a reputation. And it's a good one. Throughout EMEA, Imran – and Talent Seed – are known for discovering remarkable tech talent.
Over 40 years of tech recruitment experience
The team that scaled Careem to over 1,500 employees
Working exclusively for many businesses
Discerning matchmakers